How to choose Blinds?
The first step is to probe the type of the Blinds. There are many different types of Blinds such as Light weighted, heavy weighted, sheer, print, textured, Wooden, Venetian, Roman, custom printed blinds that are available. Secondly, the selection of hues plays a vital role in the decoration of your room. To make your room attractive and stylish, you will need to choose contrasting colours. Once the colour is selected. Next is the kind of operating system that you need. We have different installation systems such as with Cord, with String, and also moterized blinds with remote. You can select one based on your liking or based on the window type. We have an option to add sheer curtain with any of our blinds. Bedroom Blinds, Bathroom Blinds, Balcony blinds and shades are also in common.
What are top 10 Trending Window Coverings List?
Automated Blinds & Shades, Roller Shades, Roman Shades, Cellular Shades, Silhouette Shades, Banded Shades (Zebra Shades), 2-in-1 curtain & blind, Top-Down/Bottom-Up Shades, Privacy Sheers.
What is the most popular window covering in 2022?
Cutom printed Roller Shades continue to be the leading window covering trend in 2022 largely due to their minimalistic style. Roller shades are also available in a variety of earth tone colors, textures and hardware options, making them an ideal choice for the trending naturistic color pallet
Can we put blinds in Living Room?
Yes, Window blinds for living room is a very popular choices. Now with shades, designs available in blinds. It looks more beautiful then curtains. We hav boho print blinds, jaipur print, indian designs and global designs blinds. We have vast range of good quality beautiful Blinds Fabric that you can select one.
What are most used blinds?
Cost of curtain is primarily driven by type of fabric. Brands like D'Décor, Ador have elegant looking large collection of fabrics. Branded curtain like D'Decor starts from 500 Rs per meter to 3000+ Rs per meter. Usually store offer 5-10 % discount on it. However ours discount can run deeper between 10%-15% as we don't run expensive high market store. These heavy discounts can bring down cost of these branded fabric to almost local fabric rate. A single door curtain cost could range between 900 to 9000. Apart from fabric other costs could be curtain stitching, curtain tracks , installation cost etc.
How much do blinds cost?
Economical fabricator blinds could starts even less then 100 Rs per sqft. For balcony blinds special kind of blind mecanism can be used. Blinda are also used externally for that PVC blinds are available that are cost effective too and can start from 100 sqft. A good quality branded Roller Blinds will starts from 180 per sqft. Stylist Zebra will starts from 280 sqft, Wooden Blinds from 485 sqft. Some innovative products like Smart curtain starts from 980 sqft. You can also automate these blinds that will cost you extra. Even in large metro cities like Banaglore, Delhi very few uses branded blinds and most of them are local fabricators. We offer deep discounts on Branded Blinds that reduce total cost significantly. Apart from fabric/wooden blinds cost , there would be cost for blind mechanism and installation charges.
Blinds and Curtains
The best is to do a mix of both curtains & blinds at home. For example , living room could be decoarted with good fabric curtain while blinds can be used in other rooms like study, kitchen and children room. How we dress our windows must ideally be decided according to the characteristics and functions, and what our room requires. Of course, how it looks matters a great deal too. Curtains are decorative materials (usually fabrics) that are suspended from the top as a screen to obscure light or block air drafts. Blinds are sheath-like coverings (of fabric, jute, metal or wood) that can be pulled down from a roller or channel. Both curtains and blinds have their own set of benefits and drawbacks. Curtains: Curtain will filter light only in one particular way. For rooms that need multiple light-filtering preferences, layered curtain treatments (installing more than one treatment to a single window) need to be installed. This means added expense. Blinds: They control light well Venetian blinds have slats, either horizontal or vertical, tied together on a single cord. The cord lets the slats tilt through various angles. These blinds can be adjusted to let in varying amounts of light or block it, according to need and the time of day. Some time both Curtains and Blinds can be used in single window.
What types of blinds are available?
We have 2000+ shades of luxury and economic blinds Window Blinds for home and office in Bangalore and a vast catalog. Shades-Of-Yellow offers you a complete choice of Window blinds which includes Vertical Blinds, Roller Blinds, Wooden Blinds, PVC Blinds, Venetian Blinds, Aluminium Venetian Blinds, Zebra Blinds, Window Blinds, Triple Shade Blinds, Balcony Curtains, Balcony Blinds, Monsoon Blinds, Curtain Track, Industrial blinds, Blinds for cafe, Motorized Curtain, Track Honeycomb Blinds, and Sun control films.
Are Blind Costly?
The cost of blinds vary and depends on factors like the type of materials used or and whether they are manually operated or motorized. As compared to curtains, blinds come with add-on functionalities like light control. They are also a convenient match to the decor of your room, offering best value for their price.
Blinds shops in Bangalore
If you're looking for the best Window Blind store in Bangalore, shades-of-yellow offers you the highest quality Window Blind in a wide range at the right price. Our customer's reviews and customer service make us one of the top Window Blind store in Bangalore.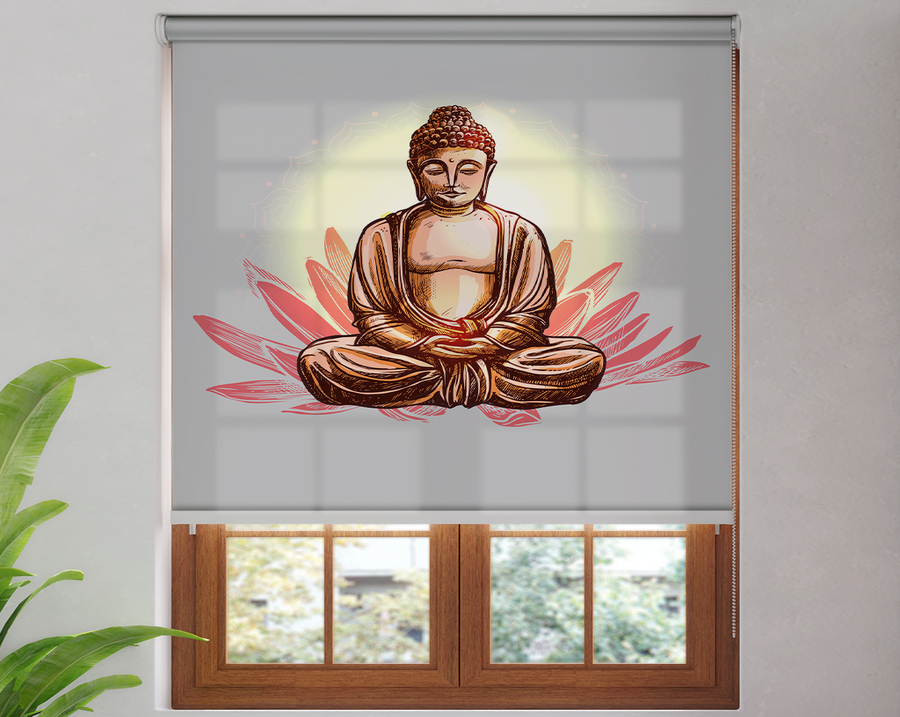 Custom Printed Blinds
At shades-of-yellow we understand that every decor is a reflection of a personality. The décor revolves around individual preferences, tastes and themes. The themes can be printed on blinds to give every blind a personal touch.You can bring your own design or we can help you with our designs. Our prints are based on themes like Nature, Abstract, Culture, Around-the-globe, Spiritual, Café & Kitchen, Music & Cinemas, Sports, Textures and Zodiac signsLets add some creativity into our home by adding few printed blinds. Printed blinds are suitable for kids room with kids favourite cartoon or other designs. It can also be spritual printed one near puja room. there are some beautiful floral, sports and many other for different rooms.
Crafting your perfect living Room Blinds
We believe in light's powerful influence. Natural light is known to help increase productivity, elevate your mood and even improve your health. Light can also beautifully transform your home's interiors.Hunter Douglas products capture natural light and uniquely shape it to your exact preference. Choose sheers or other select styles designed to diffuse and draw light deeper into a room, illuminating your home naturally. Discover styles with room-darkening or blackout options, designed to provide more privacy. Or, explore Hunter Douglas products that offer ultraviolet protection to help counter sunlight's harmful effects on furniture,fabrics and floors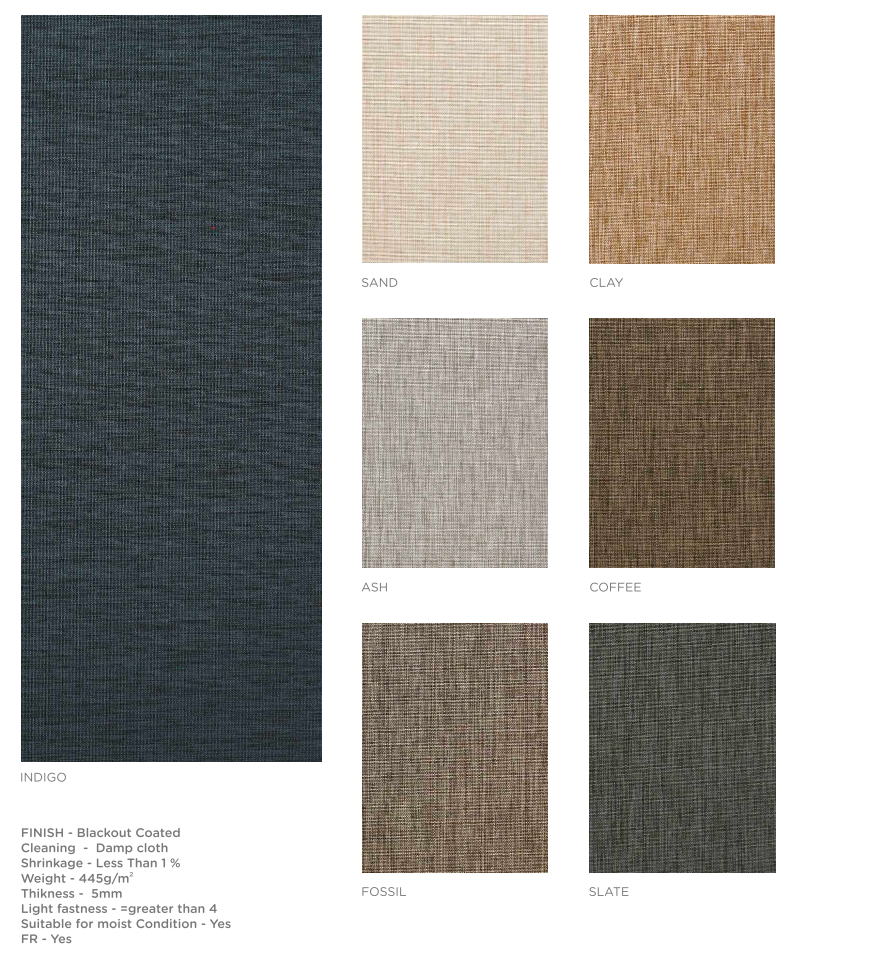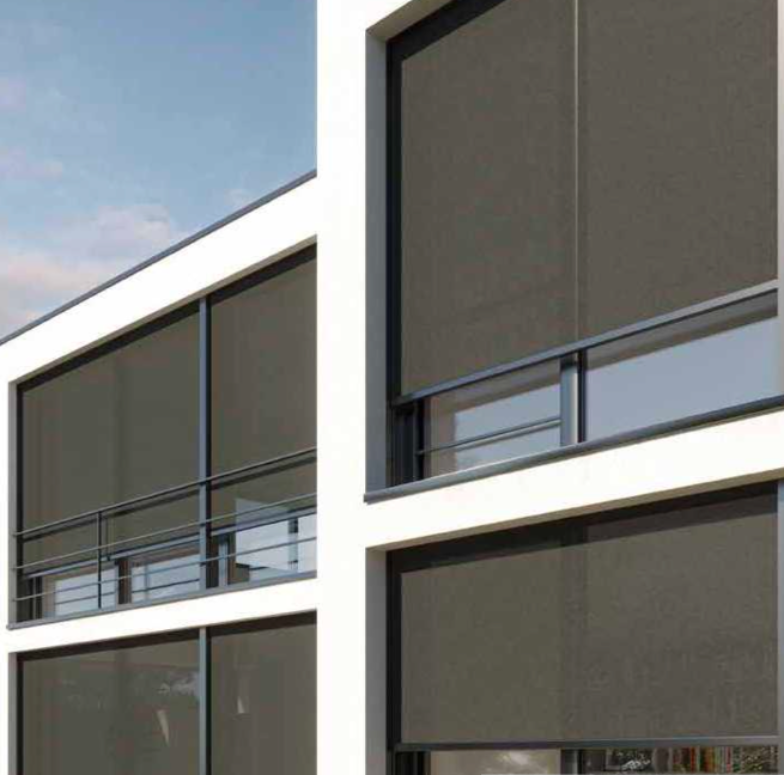 Outdoor All weather Roller Blinds Fabric
The fabric's micro-perforations allow air to circulate. This avoids the greenhouse effect usually felt beneath a standard acrylic fabric.The fabric's unique design and its enduring, plain colours bring a touch of modernity to your terrace or patio.The fabric's open nature allows light into your house. You'll enjoy natural light as well as a glare-free outwardvisibility.The colours' high UV resistance guarantees your fabric's long-term aesthetics. Its smooth surface resists dirt, mould and facilitates cleaning.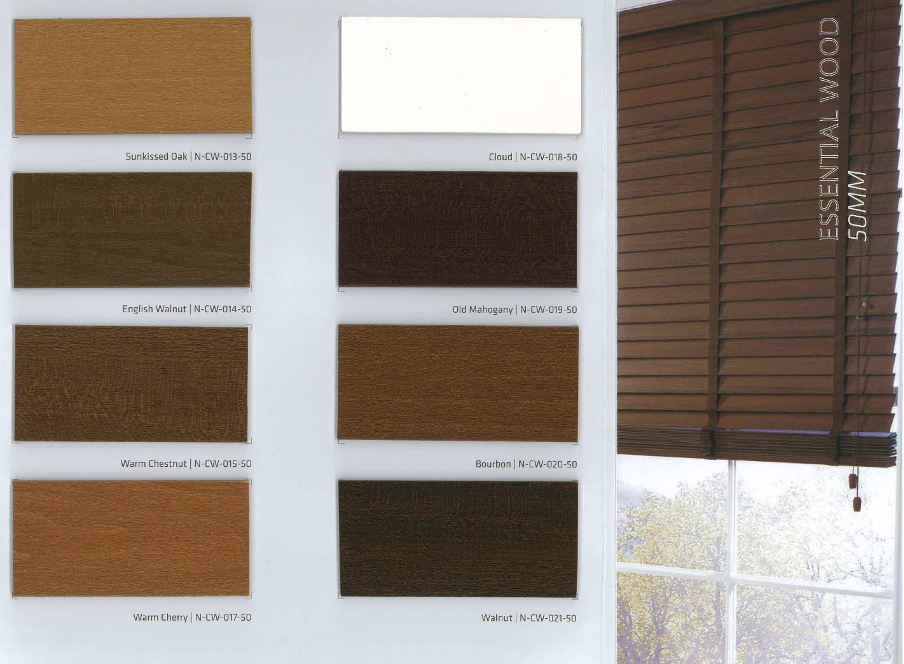 Wooden Blinds for Living Room
Wooden Blinds looks beautiful in living room. Our essential wood collection add to the beauty of yor home. We have 50+ Colors, Wood type like Solid Wood, Rustic wood, essential wood etc. Our Cloud White Wooden blinds are most used in kitchen. Wooden Blinds can be used as Partition in home, or as Bedroom wooden Blind.
Motorized Blinds With Remote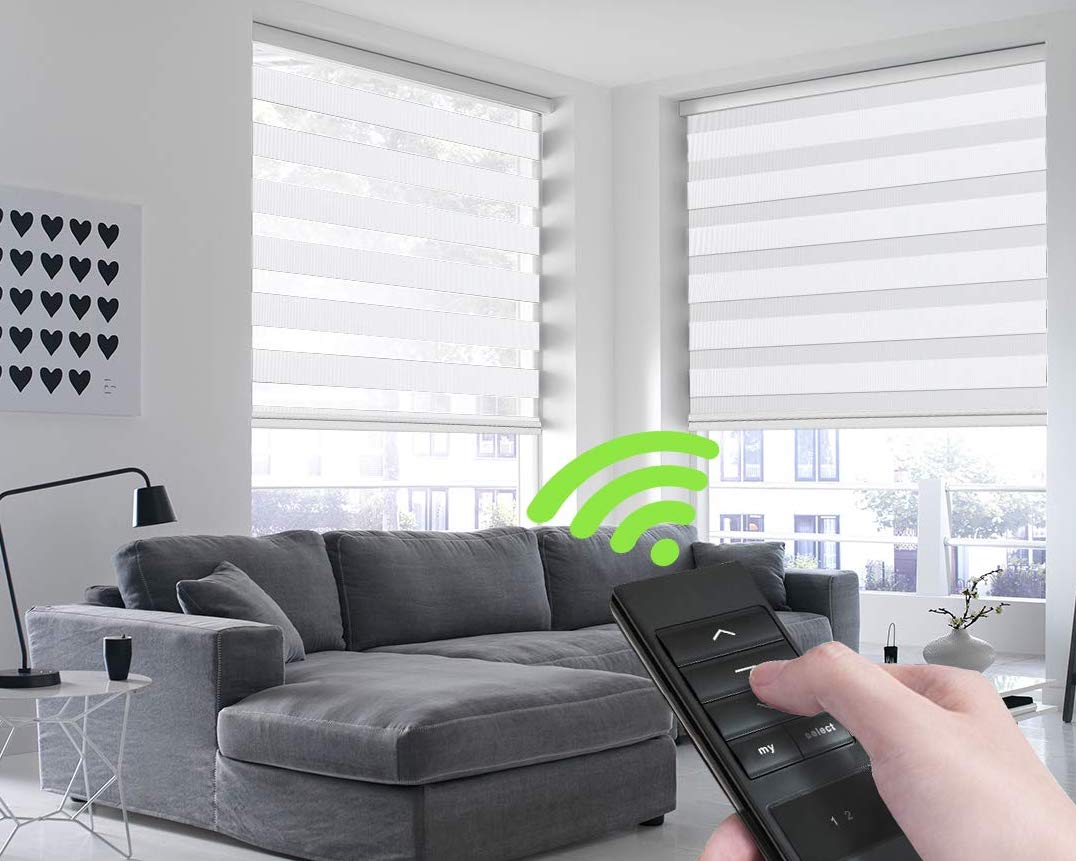 Operate your home curtains & blinds from anywhere. No more cords or strings that get tangled up! With just one click you can open or close your blind with precise positioning and alignment. Motorization provides operational ease and convenience. Motorized blinds are ideal for large windows and double-height windows, where it is hard to reach and difficult to operate the blinds. It also enables operation of several blinds simultaneously at one go.Motorized blinds can be operated and controlled through wall mount switches, remote controls, smartphones and tablets.
Wooden blinds Intallation types
Wooden blinds comes in four instllations. Our Easy lift installation options makes lifting wooden blinds very easy or you can also moterize them. Our team will help you pick one as per your need.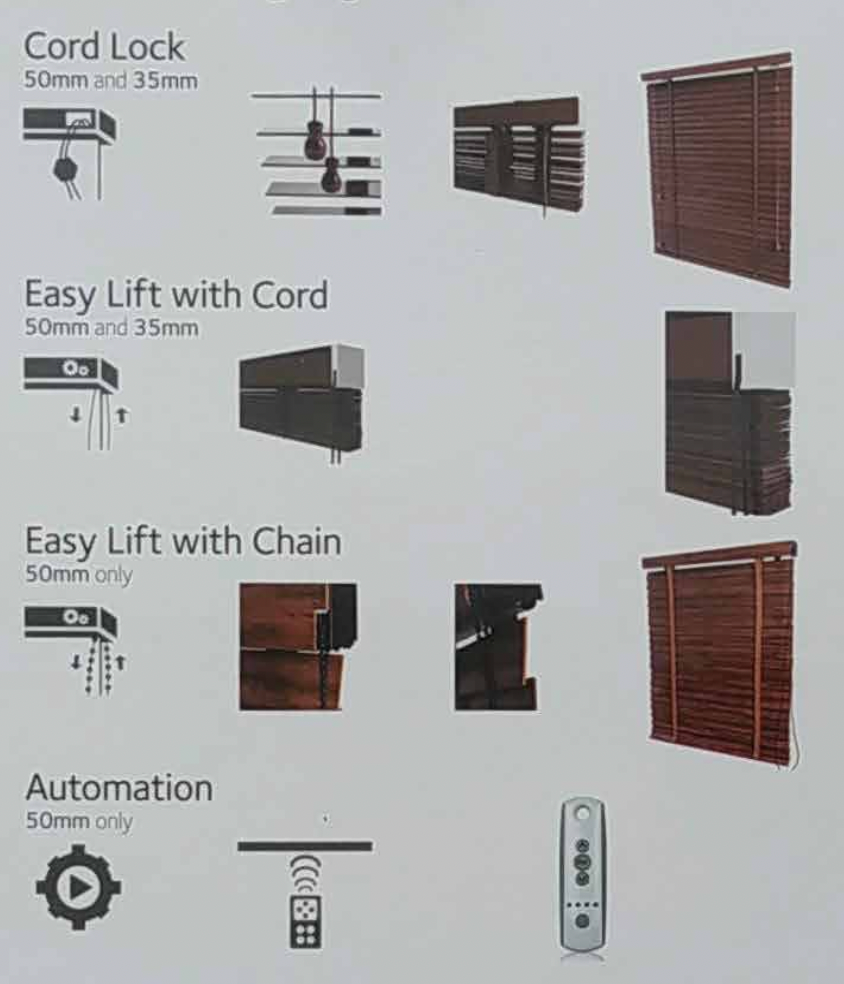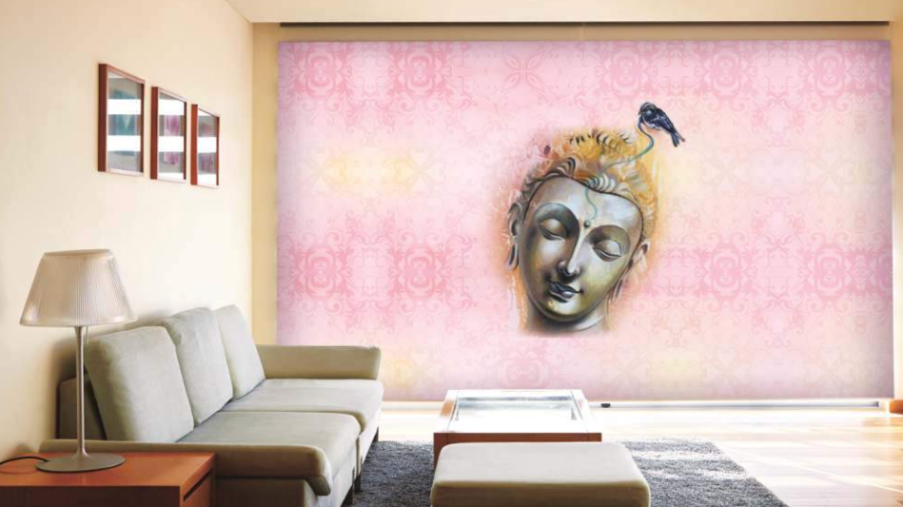 Spritual Blinds for Yoga Room
You can design your pooja room or yoga room with spritual blinds or printed blinds. This gives a beautiful backdrop to your home.